COVID-19 Update
We are currently still open our regular business hours for delivery orders only. Call us today.
Four Seasons Flowers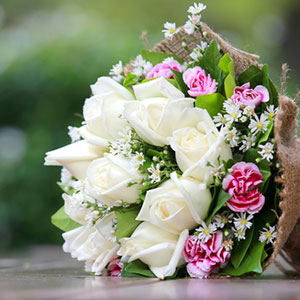 Four Seasons Flowers has been serving the Pleasant Grove, UT area for over 40 years and is committed to providing the highest quality floral arrangements and freshest flowers, all at the fairest prices. With over three decades of experience, Four Seasons Flowers will create beautiful and unique arrangements for any occasion, from weddings ceremonies to birthday celebrations. Are you looking for a florist in Pleasant Grove, UT who will go above and beyond to bring you beauty? Founded in 1980, Four Seasons Flowers is committed to providing exceptional floral arrangements and deliveries to all. Four Seasons Flowers was created as a way to offer only the best in floral designs, with prices that are fair and florists who are friendly. Today, we treat every order as though it were being delivered to a personal friend. We specialize in designing stunning floral arrangements that will add beauty to any occasion—whether it's an anniversary, birthday or other special day in your life. Our florists are highly trained, personable and dedicated to helping you find just the right bouquet design for whatever your need may be.
Flower Shop in Pleasant Grove, UT
If you're in need of floral arrangements in Pleasant Grove, UT, look no further than Four Seasons Flowers. No matter what the time of year or season, Four Seasons Flowers will help to fill all of your floral needs. At Four Seasons Flowers, we understand how important the details can be, which is why we take care to make every arrangement unique, shaping the tone of an event right into the designs we create. An arrangement from us is sure to change someone's day for the better! Whether you're celebrating a birthday or hosting an event, floral arrangements from Four Seasons Flowers will make all the difference. Here are just a few more reasons to choose Four Seasons Flowers:
We deliver to American Fork, Pleasant Grove, Lindon, Orem, Provo and Springville.
We offer flowers for every occasion.
The florists at Four Seasons Flowers take pride in their craft and design truly stunning floral arrangements.
With three decades of experience and service, you can rely on Four Seasons Flowers!
We offer high quality flowers at fair prices.